With long term employees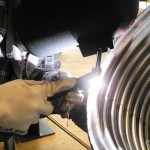 and a wide understanding of engineering and industrial applications, Premium Flex Corp's Engineering and Sales Departments provide reliablity and experience for your most demanding situation. Our Product Managers, Sales Engineers, Application Engineers and Outside District Sales Managers are the resources that can provide support and understanding that only the leader in engineered hose technologies can.  Premium Flex has created an environment of quality workmanship and customer satisfaction by becoming the number one leader in the supply chain for industrial hose, hydraulics and accessories. Our professional and well-trained employees are focused on supporting you! The Premium Flex culture is built on more than a decades of experience serving the needs of Thailand. We believe in a family environment where you feel right at home when you walk through the door. Our reputation of quality in products and service keep our customers coming back again and again.
Our dedicated professionals, ever improving knowledge and skills training keep our team of employees on the cutting edge of our customer's needs.
We bring you a quality
Offering of Industrial Hose, Hydraulics, Tubing, Bands and Clamps along with a full line of Connectors and Coupler products. These products can be custom fabricated to the specifications of your application and most standard products are always in stock. We have broadened our inventory to include a full complement of pumps, drives, motors, cylinders and custom units within our experienced machine shop. We represent the top manufacturers throughout the Thailand. Industrial Hose & Hydraulics has the quality products necessary to serve your routine applications and your most specialized needs. We are your one stop shop for quality industrial supplies.



…we are your truely profestional partner…